To travel is a wonderful thing, someplace you never been before or love to visit again pinning up all our hopes and with filling up money in our pockets. Augustine of hippo very well said that,
"The world is a Book and those who donot travel read only one page."
We all need a break from our rush hour life and want to travel and for all those sorts of person who loves to travel but worry about Visa constraint. As we all are known that how nerve wrecking it is to wait for the Visa and it discourages the traveler from taking that last-minute vacation abroad. So, there are abunch of places where you can live up your vacation freely without the Visa. Well no whatsoever there is no need to worry about Visa, as of "Visa on arrival" system. So here are some locations as equal to paradise but without your passport or visa constraint.
1. Fiji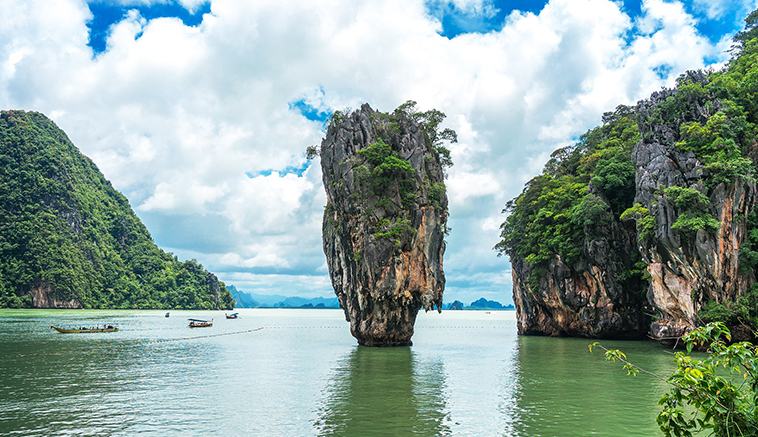 Linger under the palm trees, blue lagoons and some of the best beaches in the world best describes Fiji as a tourist spot. This place comes with no visa requirement for India passport holders. It's a perfect picture for an exotic island. It's one of the best places to go for surfing. Except this Fiji is a lot more famous for Denarau island, Drink Kava at Vanua Levu island, Discovering pearls at Savusavu(a limestone island), Navala Village, and the Sigatoka Sand dunes.
2. Jordan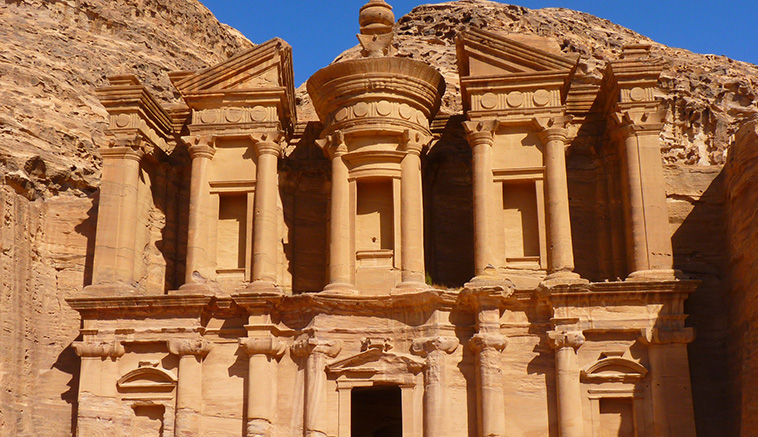 Jordan occupies an eminent space in Arabian Peninsula. A home to more than 1 Lakh archaeological and tourist sites. On replete with mind-blowing UNESCO world heritage sites and cultural hotspots. PETRA and JERSHAH an undisputed piece de resistance is a one only like aplace on the universe, inhabited its existence since 4th century BC.There are various places to visit in Jordan like the city of Jerash, Sun scorched and glowing deep orange and red colored, the Wadi Rum of South Jordan is an example of awesome natural wonders in the region.
3. Mauritius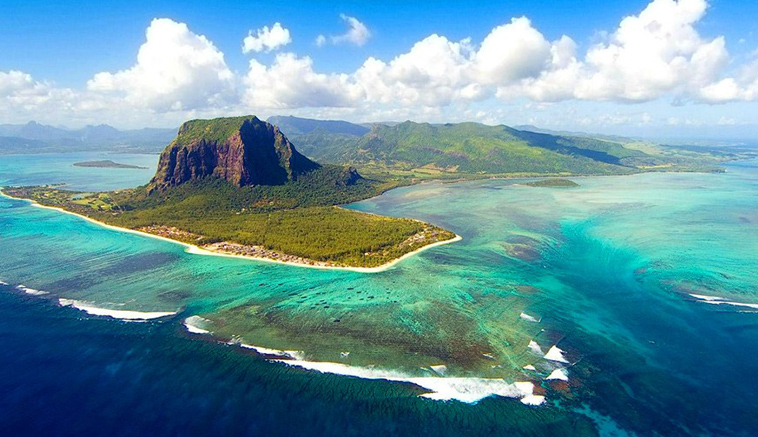 Perfectly called as a heaven on the India Oceans, doesn't need any description. It is well known for the buzzing Pina Colada, its beaches lagoons, and reefs. Its capital Port Louis has it in itself many tourist places like Champ de Mars horse track, Eureka plantation House. Well, Mauritius is much more than a honeymoon location, as well as a Great adventurous as well as mind peaceful location for Family as well as atrip with friends. Activities to perform are Scuba Diving, Snorkeling, Sailing, enjoying thenightlife at Grand Baie and shopping at outlets of Luxury brands adds to the tourist attraction.
4. Hongkong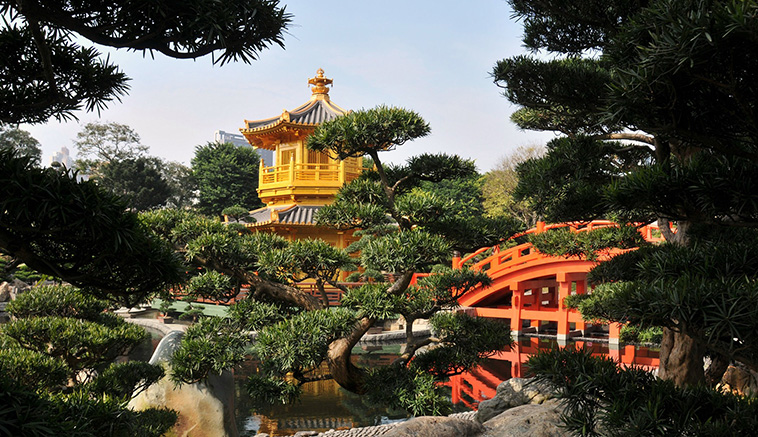 Hongkong is a Former British colony, in southeastern China, are a major port and global financial hub with a skyscraper-studded skyline.It's a most vibrant Asian country, famous for shopping destination around the world, majorly for bespoke tailors and street Nightmarket near the temple. Indians passport holders have a free stay period of 14 days if flying directly from India. Famous visiting points are Ascend Victoria Peak, Riding the star ferry and enjoying Dim Sum etc.
5. Jamaica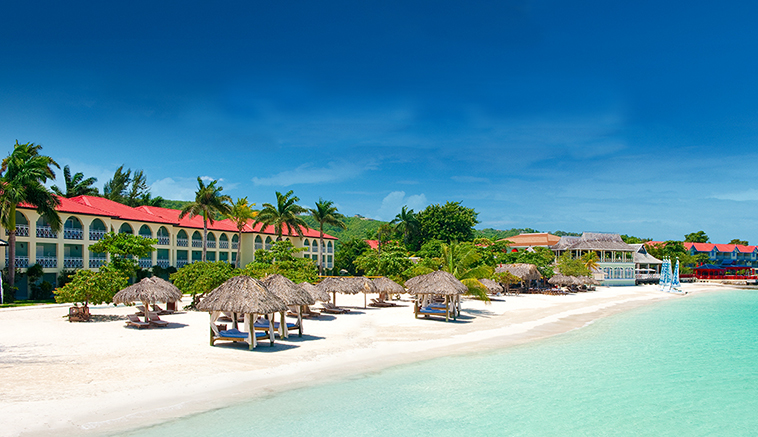 Thinking of the Jamaica brings into mind the lazy peaceful day spent at the beach with some pina colada and a home to some Reggae music. Being there will give your pulses feel like this place was created as a perfect place to visit for a break.It's a Carribean island, with the lush green topography of mountains and forests.Its capital Kingston is a birthplace to famous songwriter and musician Bob Marley and there is a Bob Marley Museum at thecity. If you visit Jamaica, don't forget to visit one of the fantastic resorts of Montego Bay, going for some snorkeling at Nergril.
6. Bhutan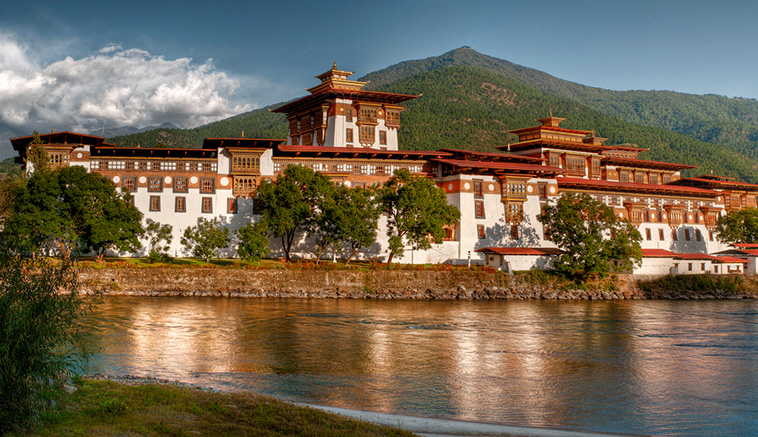 A Buddhist kingdom on the Himalaya's eastern edge, where lush greenery, the mighty Himalayas, and quaint monasteries welcome you to Bhutan with open arms but without Visa. Got you a big smile. People Visit here to disconnect from the world which makes it an ideal destination for vacations. Jomolhari is a famous trekking point at such a height of 7,326m. Paro Taktsang monastery clings to the cliff above the forested Paro Valley. The sole airport at Paro can be reached Via Delhi or Kolkata.
7. Macau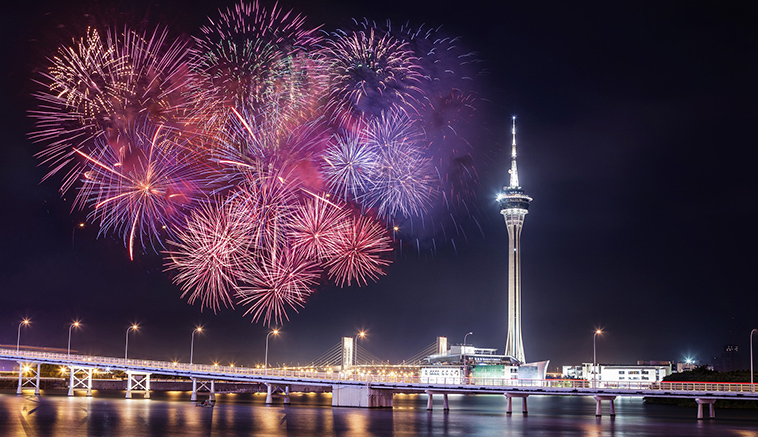 Across the pearl river Delta, an autonomous region on the south coast of China, Macau, reflects its cultural influences in the world.Its famous for its Giant casino's, Bars and Malls on the Cotai strip, made it earned a nickname, "Las Vegas of Asia". Manufacturing and services hold the two main pillars of Macau. Famous places to visit in Macau are Saint Paul's Cathedral, monte forte, Macau Tower. It's almost 60 km away from Hongkong.