Twitter outflows with several hashtags and tweets on the new draft of National Education Policy 2019 proposed by the Centre. According to the NDTV news report, the latest educational policy is put forth to make Hindi, as a compulsory language in schools till 8th standard. Let's look at a few Twitter posts that reveal what's the opinion of people out there.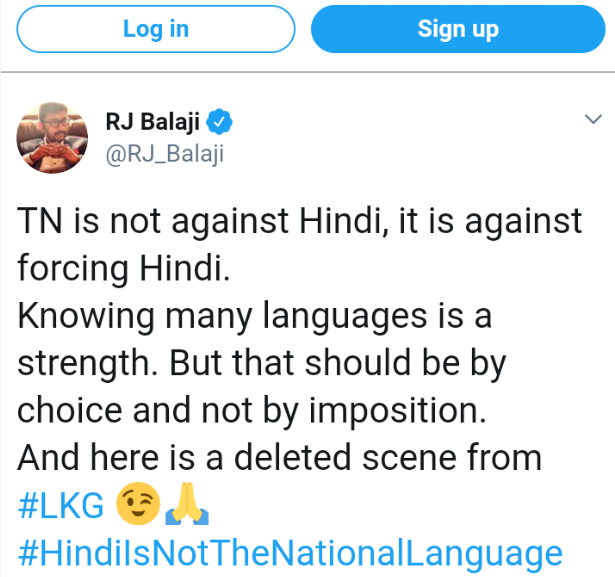 But, yeah! Let's be non-discriminatory! Language should be a choice, not an imposition.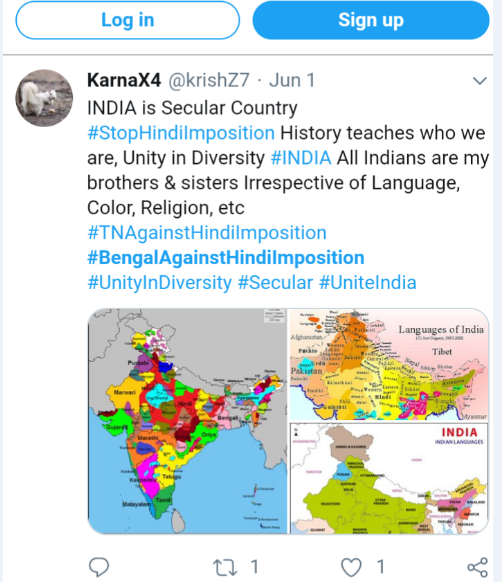 Here come's yet another significant tweet #StopHindiImposition. Is this an interrogating point against India's diversity?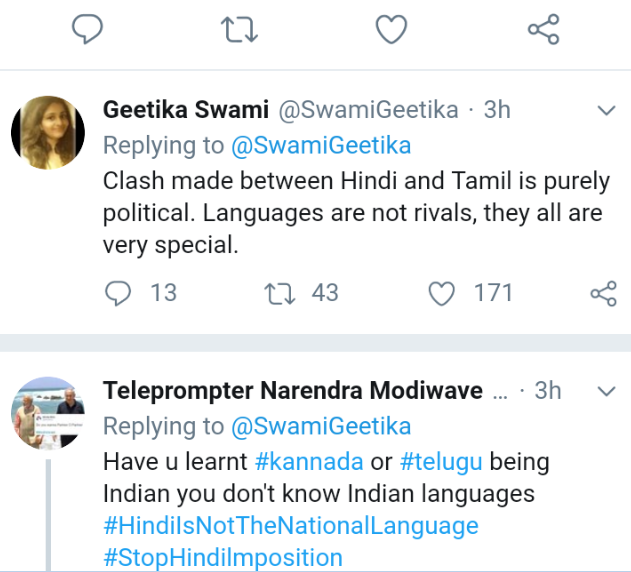 This one's a clever neutral statement. Language does not create a rivalry until people choose to fight for it. Hence, let's think. Is it a pure political drama or is it something worth fighting for?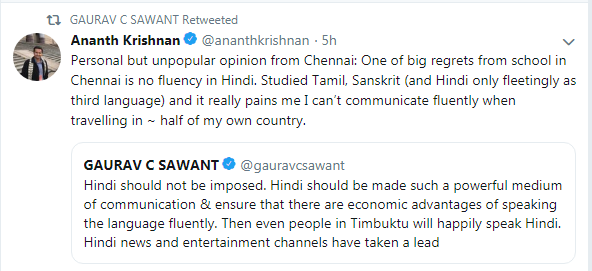 Well. This tweet shows the other side of the issue. Hindi needs to be accepted in schools, to improvise communication. Honestly, you aren't going to lose anything by upgrading your language skills.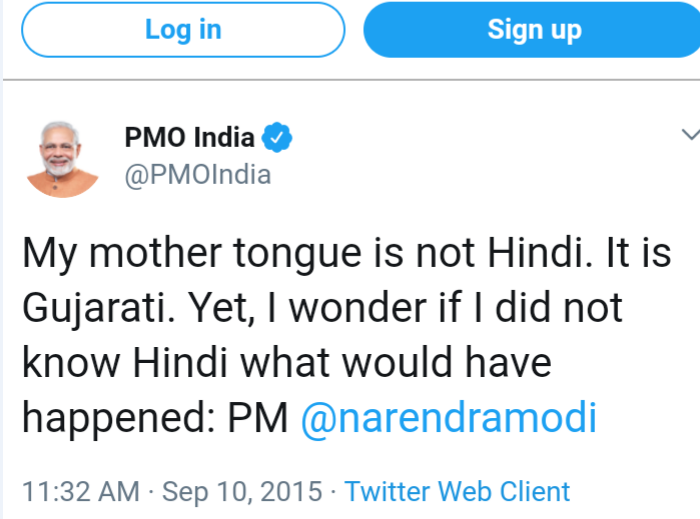 A really old tweet, which is now getting retweeted by those who support PM's opinion.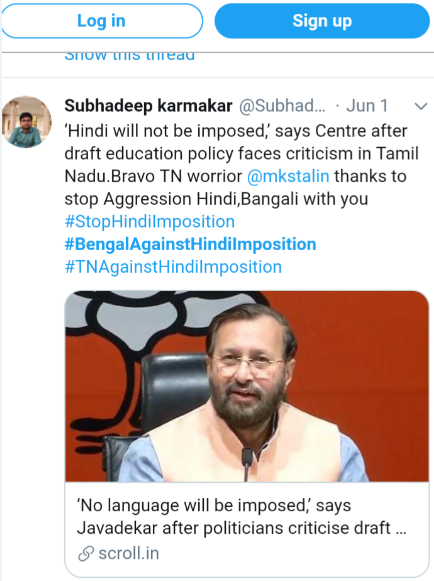 Let policymakers conclude and accept a change, after consideration of the public feedback, revisions, and discussions.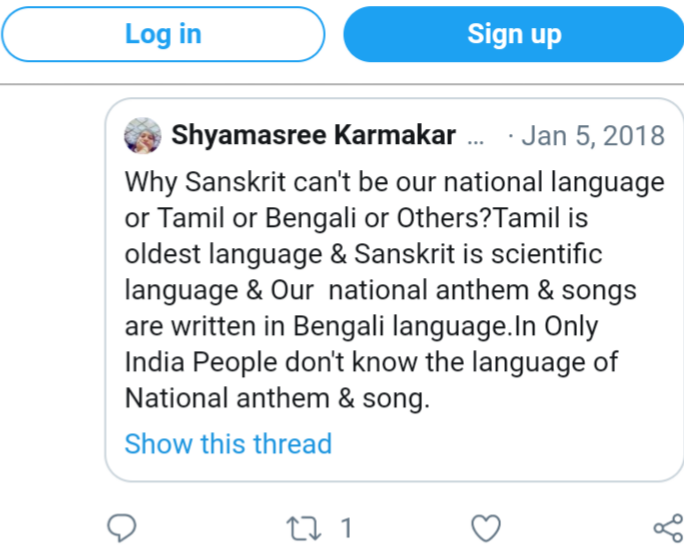 Every state pose, claims, and owns their language to be the national language.
THE VERDICT
India is one of the largest democracies in the world. And when you're dealing with such a large population, especially one that contains people from different backgrounds, ethnicities, faiths and followings, it is important to take a unified approach to solving problems. People from every state are fighting for their language and it looks like the government has acceded to the fact that it is the fundamental right for each individual to learn and speak the language of their choice.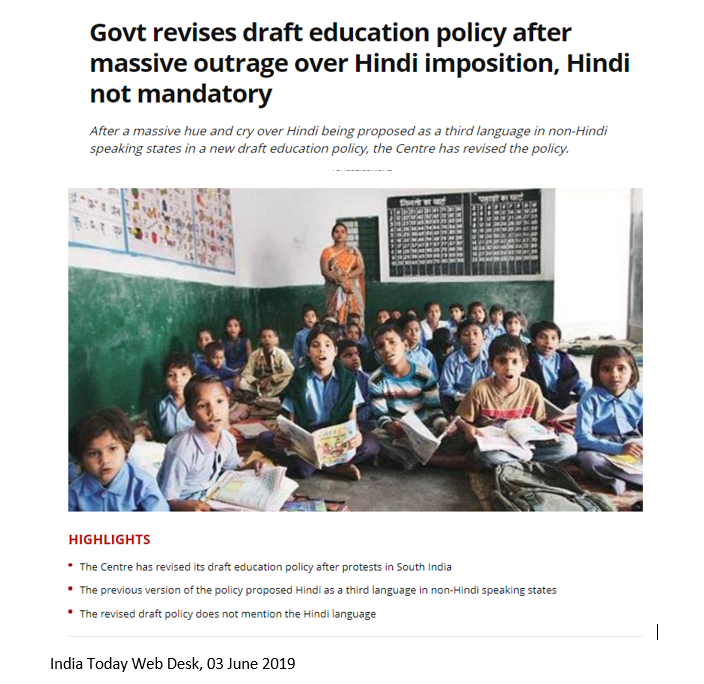 Point to Ponder?
Who decides what one gets to learn? Apart from the implications on education, this debate also brings to light the long-standing dissent between the north and south India. Let not education, culture and language become political tools to drive the country apart. It's something that we need not just to ponder upon, but act if we want to create a better country for our children.