As we embark on a new era to cut air pollution and preserve natural resources like fossil fuels, a large number of nations are putting an end to petrol and diesel-only car sales and the ratio is increasing day by day. It shows a significant industrial shift towards electric cars.
Fight against air pollution
Interesting stats suggest during late-July this year, the UK government took a huge decision to put an end to the sale of new petrol and diesel-only vehicles in Britain. The UK stepped onto the same platform shared by Netherlands, Norway, India (yes, we are also on this elite list) and France as the fifth country to ban the market for age-old internal combustion engine cars.
Considering the global impact, it's China who is leading the field, although it hasn't yet committed to all-electric transport program. Last year China registered a staggering 350,000 electric vehicles, which is actually more than twice as many as the US.  The Asian powerhouse has already set up 150,000 charging stations; a further 100,000 will be operational this year. This will see China enjoying ten times as many charging stations as the Donald Trump-led US.
China new leader in electric vehicle movement
The US has so far shown no such interest in federal climate commitments and this might give China a great opportunity to seize the businesses which will be left on the table just to up for grabs. The Chinese government has a five-year plan which shows its ambitions to develop a nationwide charging network. It will be more than enough to handle the demands of five million electric vehicles in not more than three years. The US withdrawal from Paris Agreement saw China once again showing their eagerness for decarbonization.
Most of the US states seem to seek for an opportunity in the upcoming challenges. Three months ago, California agreed to an alliance with China in a mission to develop zero-emission vehicle technologies. The working group created after that vital agreement now stems from a tie-up established in 2014 which saw UC Davis Institute of Transportation Studies partner with the China Automotive Technology and Research Centre.
Sale of petrol & diesel cars to decrease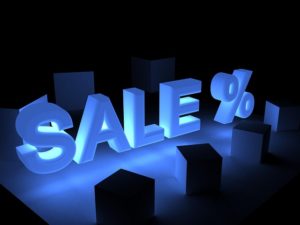 But you have to remember, this landscape is not restrained with only US and China, despite these markets dominating the global platform. While the extensive growth rate is a spectacular achievement, it is backed by fast-improving economics throughout the world. Many countries are encouraging attractive subsidies to create electric vehicle models that can win the race against gasoline or diesel cars. The ownership comprising of unsubsidized costs (the total cost to consumers considering total vehicle life) seems to be going down challenging the traditional cars.
The fabulously increased change in the industry trend has moved even the carmakers. The growing number of countries showing interest to stop making internal combustion engine vehicles subsequently persuades customers from buying technology that will be redundant in near future.
As the wind flows, car industries around the world seem to be approaching towards a fundamental reshape within the next ten years, as resources are now pulled from once famous gasoline and diesel technologies o redirect toward electric technology alternatives.