When you find things on the ground completely lost, even beyond hope, one traditional way to cool the nerves is to look up and pray for a quick solution. For Bengaluru's frustrating traffic, this will become a reality. Yes, it's true! Thanks to the new era of HeliTaxi service.
We Have Our Own Sao Paolo
The city of Sao Paulo, Brazil is just like Bengaluru considering the size and has 300 operational choppers acting as Heli-Taxis. And Bengaluru can start a new era in Indian transport industry. The famous city will definitely pave the way for other Indian cities to go for these reasonable passenger convenient services.
If all goes according to plan, in less than two months, the city dwellers, especially those who hail from the southern part, will find a chopper in front of them to hop on and fly towards Kempegowda International Airport (KIA), saving valuable time that is lost in Bengaluru traffic. It will take on average 15 minutes to reach your destination, a fraction of the 90-150 minutes it would cost you by road.
HeliTaxi Service in Bangalore Starts From December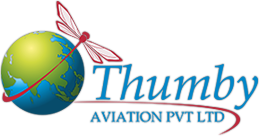 Thumby Aviation Private Ltd, which will offer the incredible shuttle service between heliports within the city and KIA, has assured India's first HeliTaxi service will be ready to take off soon, precisely in two months' time. Since the announcement was made last month, the necessary infrastructure, including the development of a helipad at Kempegowda International Airport (KIA) has seen the uplift. Group Captain KNG Nair, chairman and managing director, Thumby Aviation confidently says "mark my words". Thumby Aviation has also received the long-awaited clearance from Hindustan Aeronautics Ltd (HAL) to start seamless trips between KIA and several heliports throughout the city.
Initially, it was believed that due to a route diversion fairs can increase more than expected. The military flight testing at HAL airport could have forced the choppers to fly eastwards to get to the Electronics City (where one of the helipads is being developed). But the good news is, things have been sorted out and the HAL airport would station the third helipad.
As of now, the HeliTaxi service will have two helipads — one in the Electronics City and the other at the HAL airport. But you would see more helipads once the service begins. A survey was carried out before Thumby Aviation decided to launch this helicopter shuttle service and the survey suggested almost 60,000 people travel to the airport every day. If the HeliTaxi service can start with at least 70 to 80 people it will be a huge success.
Rs 2,500-3,000 For A One Way Trip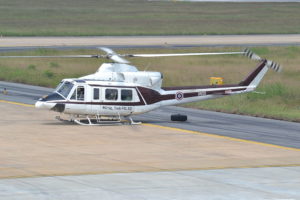 In Bengaluru, apparently, there are near about 90 rooftop helipads. But, only one helipad at the ITC Royal Gardenia, on Residency Road, has the required operational clearance from the civil aviation regulatory authorities.
Initially, two Bell helicopters with a seating capacity of 6 to 13 passengers will be used to run the service. What about the fare? Will it be much more expensive? No, authorities are assuring the HeliTaxis would cost not more than that of luxury taxi fare. That means a one-way trip from Kempegowda International Airport (KIA) to Electronics City will be priced between Rs 2,500 to Rs 3,000.